Webinars and Classroom Training

Hewlett-Packard (HP) is continually educating a geographically diverse workforce and they need to do it as cost-effectively as possible.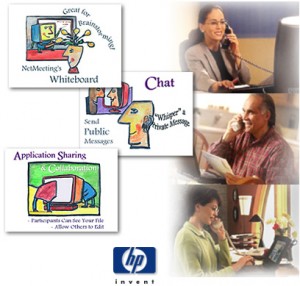 Events On Line provided HP with interactive instructor-led training via webinars for over three years. We designed and provided trainers for hundreds of remotely delivered classes with excellent results. Topics included training on new software, new systems and communication skills. Learners can be anywhere, even at home, which helped HP save money on travel and lodging, and learners spent less time away from their desks.
Here's what students said about the training. 
 "…as an employee that works remotely, this is an excellent way to get trained."
"The class was well organized—both the format and pace were good— the instructor was enthusiastic and stayed on track."
"I enjoyed this workshop. The instructor was very good. He answered questions, but moved on when he needed to. I liked that he gave several methods for reaching the same goal…"