Need to add a news item, job posting or some other update to your Web site? Many of Events Online's Web Tools give you the power to add or delete information from your Web site without having to learn Web publishing software.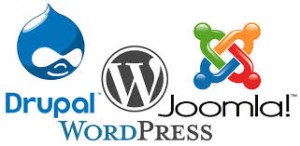 Content Management Systems
We are experts in the latest open source Content Management System (CMS) software including:
Custom Training Available.
Web Hosting 
Increase your site's performance on WP Engine with Google Cloud Platform's newest infrastructure.
Customization for all Web sites includes
Blogs
Calendars
Contact Us Forms
Database Integration
Discussion Boards (User Forums)
E-Mailing Tools (HTML EMAILS)
E-Commerce
FAQs Displays  (blog on this topic)
Flash Presentations
Job Boards
Order Forms
Shopping Carts
Data Bases
Web Based Training Systems
CRM systems  Maintenance