Web sites that convey the right message is a challenge that Events Online looks at from many perspectives. Successful Web site design is a combination of:
Syncing the design and message to your overall business strategy
Get the technical elements right
Continued web site support
Sync your business strategy with the web site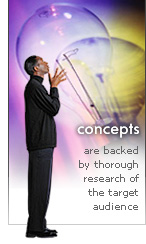 Your web site should direct users to where you want them to go, and information should be easy to find. To achieve this, we ask several questions during the needs analysis process including:
What are the site's goals?
Who is the target audience?
Who is your competition?
The answers to these questions help Events Online to develop the navigational structure and initial design concepts. The design grows with your input. With Events Online, the final product looks right, feels right – and is right — because your vision drives our design process. See our portfolio.
Get the technical elements right
What changes to the web have occurred in the last 5 years? The answer is "a lot." Plan for the following:
Mobile-friendly: All eyes are on mobile devices.
Content updates: Keep the content relevant. Incorporate your keywords onto pages to make them work harder.
Technology: Use technology standards. If you are still using Flash, consider HTML 5, CSS3 or JavaScript
Events Online uses the lastest tools and techniques to develop your web site.  See our portfolio.
Plan for six months from now

Strategic web site management requires a strong team that understands your business and can merge creativity with technology to deliver content and a design that pushes boundaries. Events Online will also continually monitor your web site to ensure it is achieving its goals.  See our portfolio.
Testimonial:
"Hewlett Packard's Americas Education group needed an intuitive web site where employees could easily find and register for both web-based and classroom courses, as well as download performance support tools. We selected Events Online as our vendor because of their experience in web site development and their competitive pricing. Americas Education was thrilled with the results, as were our internal HP customers. The interface was intuitive and the site looked great! For the first time, we were proud to send our customers to our web site. And as for working with Events Online, they were easy to work with, produced a quality product, and came in on time and on budget. What more could I ask from a vendor?!"

Dawn Vanderloo, Former Manager of End User Training for Hewlett-Packard